Founded in the UK in 1903, the Workers' Educational Association (WEA) is a global movement, providing accessible education for working people through allied organisations in 65 countries worldwide. The Wellington WEA is a member of the New Zealand Federation of WEAs and has been operating since 1915. It is the oldest adult education provider in the region.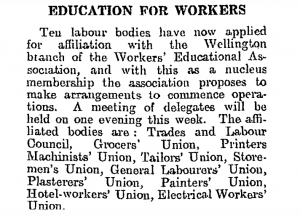 The aims of the Wellington Workers' Educational Association are outlined in its constitution (updated at the 2016 AGM) but the principle aim is the advancement, encouragement and provision of continuing and community education of adults that promotes a just and more equitable society and which takes account of the Treaty of Waitangi as the founding document of Aotearoa New Zealand.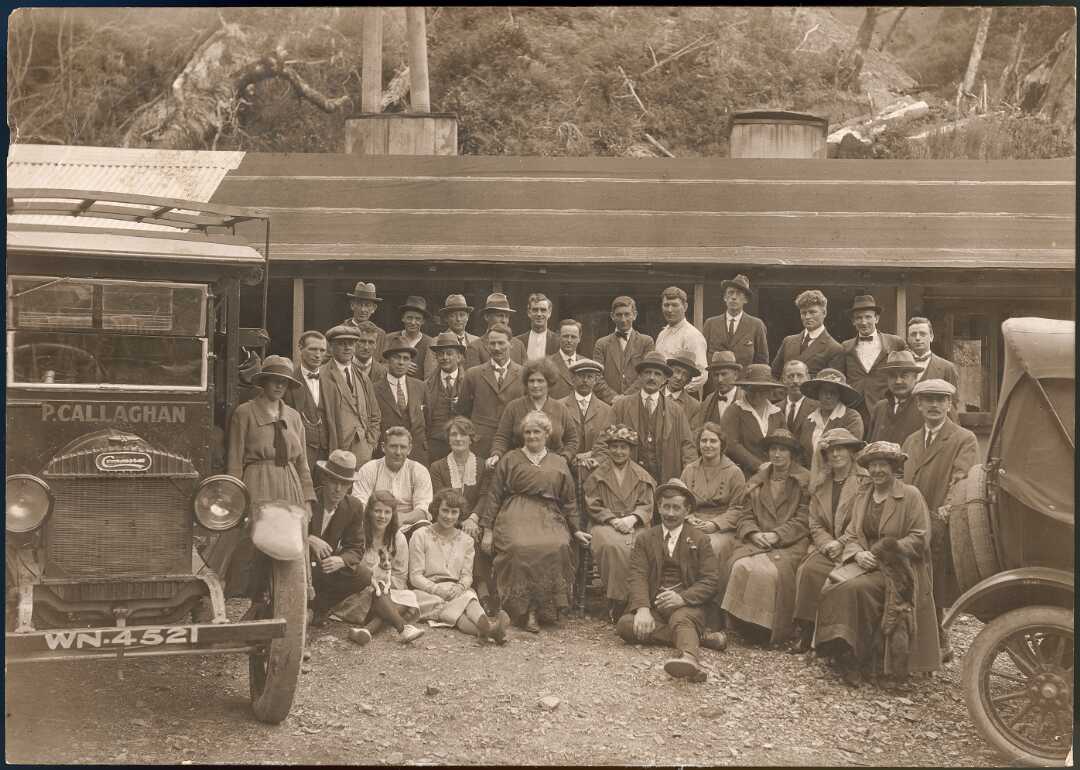 The image above is of a WWEA weekend summer school, held between 1916 and 1920. It includes a number of significant figures in the New Zealand labour movement including the New Zealand Federation of Labour (the Red Fed) activists Paddy Webb (back row, 2nd from right), Peter Fraser (back row, 4th from right), Walter Nash (centre row, extreme right) and Bob Semple (centre row, 7th from left).