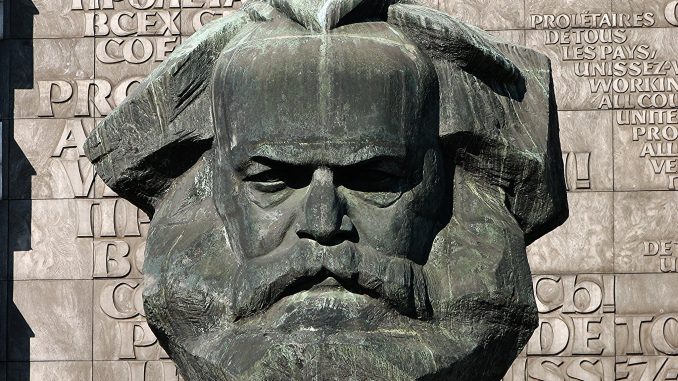 Sunday 29th of September 2019 from 3.45 pm till 5.15 pm in the downstairs meeting room of the Thistle Hall, on the corner of Cuba & Arthur Streets, Te Aro, Wellington. Please enter by the the grey door on Arthur Street marked Hall Entrance.
This session will discuss the pamphlet Value, Price and Profit (sometimes translated as Wages, Price and Profit) by Karl Marx. It is a transcript of an English-language lecture series delivered by Marx to the First International Working Men's Association on June 20 and 27, 1865. The text was written between the end of May and June 27 in 1865, while Capital, Volume I was in preparation and one year before it was published.
Required reading
This reading group session will be convened by Kieran. Prior to the reading group discussion please read all 128 pages of the following text:
Marx, K. (1865). Value, price and profit. Chicago: Charles Kerr and Company.
Questions
Questions to consider at the reading group:
What is the difference between value and price?
What is meant by labour-power being a commodity?
It is generally accepted that workers are working longer and longer hours over recent decades. Why do you think this has happened?
What does Marx mean by surplus value?
Taking into account everything that has been discussed, what do you think are the most important tactics for improving the living standards of workers?
Image credit: Antonio Marín Segovia