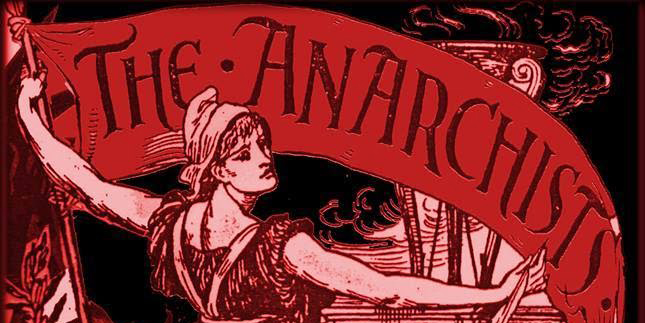 Wednesday 27th of October 2021 from 6.00PM till 7.30PM by Zoom, access details below.
Most of the readings in the Little Red Reading Group have had a primary Marxist or socialist orientation, with a little black liberation and radical feminism thrown in for good measure. In this session, for the first time, we will be discussing the foundation and development of the anarchist and libertarian socialist tradition
This session will be convened Mark.
Zoom access details
Meeting ID: 879 4295 2236 | Passcode: 195813
Questions to consider for the readings on anarchism
1. How do anarchists see the state and how does this differ from other socialist theories of the state?
2. Is O'Malley criticising anarchist theory or just anarchist organizations?
3. What is 'the platform' and 'especifismo'?
Required Reading

Black Rose Anarchist Federation (2017). Who are the anarchists and what is anarchism?
A very basic introduction to anarchist ideas as a helpful starting point to explain
the ideas of anarchism and libertarian socialism.

Optional readings
O'Malley, C. (2014). Building a revolutionary anarchism. Zabalaza Books.
A north American anarchist contrasts the disorganized and mainly subcultural US anarchist scene
with the anarchist movements in South America, and explains the
'especifismo' organising strategy there.
Weaver, A. (2009). Especifismo: The anarchist praxis of building popular movements and revolutionary organization in South America.
The theory and history of Especifismo explained and elaborated on and its similarities and differences with Platformism.
Herbert, A. (2021). Recovering the anarchism of the 1921 Kronstadt Rebellion. Roar.
The anarchist roots of the Kronstadt Rebellion have long been denied, but the plurality of anti-Bolshevik resistance in Soviet Russia harbors important lessons for movements today.