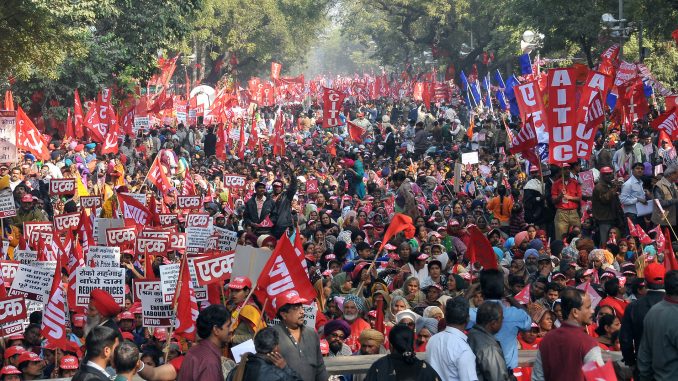 For socialists, unions are paradoxical organizations. On the one hand, unions are essential for creating a workers' organization that can oppose capital and challenge it for power. But they are also an insufficient vehicle for mobilizing those workers to transform the world.
Required reading
This session will be convened by Alastair James and the required reading is the following Jacobin article.
Eidlen, B. (June, 2020). Why unions are good — But not good enough. Jacobin.
Please use our Facebook event to let us know you plan to attend.
Questions to consider
Questions for the next meeting of the Little Red Reading Group:
First, to what degree do unions simply reflect existing relations of production and class struggle, or actively shape those relations?
Second, if unions actively shape class struggle, why and under what conditions do they enhance or inhibit it?
Third, how do unions shape class identities, and how does this affect unions' scope of action?
Fourth, what is the relation between unions and politics?